Dental Implants in Wilmington, NC
Living with a damaged or missing tooth is never easy. A damaged or missing tooth can lead to oral pain, difficulty eating or speaking, and embarrassment. If you're struggling with the adverse effects of a severely damaged or missing tooth, a dental implant dentist can help. You can achieve the healthy, beautiful smile you deserve with dental implants. 
Using dental implants, Dr. Overton's trusted team at Mayfaire Family Dentistry can help you replace your missing teeth and get back the smile you want.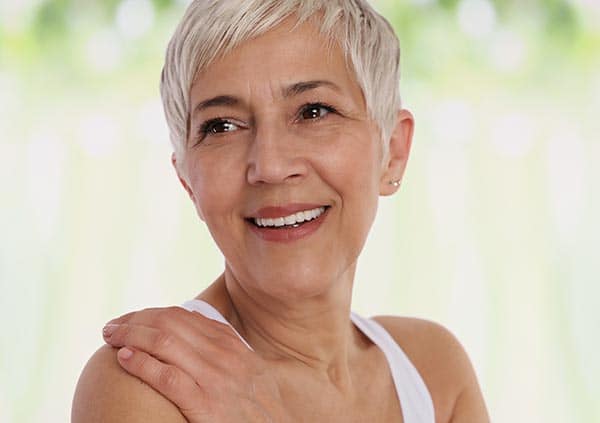 We Treat Your Smile with a Smile
Custom-Tailored Dentistry for the Whole Family
How do Dental Implants work?
Dental implants are made of a titanium screw-shaped post that is inserted into a person's jawbone to replace a missing tooth root. There are a number of different types of dental implants that can be used to replace one, several, and sometimes even all of a person's missing teeth.
Who is a Good Candidate for Dental Implants?
A good candidate for dental implants would be someone with good oral and overall health. They would need to have good at-home oral hygiene habits as well. It's also important that the candidate has enough jawbone to support an implant.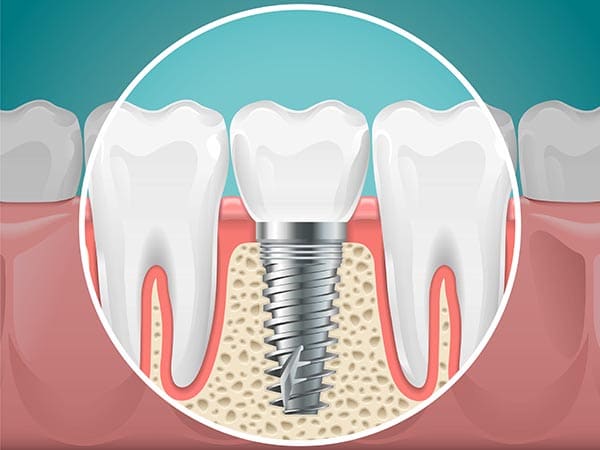 What are the Different Types of Dental Implants?
Single Dental Implant

– Similar to a dental crown, this procedure permanently replaces a single tooth.

Implant-supported Bridge

– Like a traditional bridge, this implant procure will replace 3-5 teeth. However, in this case, the fake teeth are supported with

permanent screws in the jaw

instead of the surrounding teeth.

Full Mouth Dental Implants

– Sometimes known as "

All On Four Dental Implants

," or

Permanent Dentures,

" this procedure can replace all of the teeth in a person's mouth. 
Unlike other tooth replacement options, such as traditional dentures, teeth implants are a permanent tooth replacement option. They don't need to be removed for cleaning or adjusted over time, making them much easier to live with. 
Implant Procedure
While having an implant placed into your jawbone may sound scary or painful, the procedure is very common and should be virtually painless. Your safety and comfort are always our primary concerns. Here's what you can expect during your dental implant procedure:
Dr. Overton will create a customized treatment plan based on the unique needs of your mouth.

First, he will ensure your mouth is completely numb. 

Then, he will remove any remaining parts of the damaged tooth and place the implant into the missing tooth's empty socket.

The implant and bone will fuse together over the next 3-6 months, giving your mouth plenty of time to heal.

When the area has healed, Dr. Overton will attach an abutment to the implant, followed by a dental crown. 
Benefits of Dental Implants
Dental implants are among the most popular tooth replacement options and for good reason. They offer many benefits, including:
Natural Appearance: They look as good as your natural teeth.

Convenient: They're as easy to care for and maintain as your own teeth.

Permanent: Because they're inserted into your jawbone, they'll never slide or fall out.

Durable: They're strong and long-lasting.

Comfortable: You'll never have to worry about having your implants readjusted due to a poor fit or bone loss.
How Long Do Dental Implants Last?
With good oral health habits, dental implants can last a lifetime. The best way to keep your dental implants in tip-top shape is to:
Brush your teeth twice daily

Floss and use mouthwash daily

Don't use tobacco

Visit the dentist twice a year for routine exams and professional cleanings
Cost of Dental Implants
The cost of your dental implants will depend on how many implants you have placed, the type of implants you get, as well as your dental insurance plan. For information on your dental insurance coverage, please contact our office.
Mayfaire Family Dentistry: The Best Choice for Dental Implants
If you're suffering from a damaged or missing tooth, restoring the health of your smile can be life-changing with dental implants in Wilmington, NC. At Mayfaire Family Dentistry, we can help you achieve the beautiful, functional smile you've always wanted with dental implants. We are proud to provide the best in professional dental care, state-of-the-art equipment and materials, and compassionate dental care to each of our patients. There's no better time to prioritize the health and beauty of your smile. Contact us today to schedule your free consultation and learn more about how dental implants can enhance your quality of life!