Dental Veneers in Wilmington, NC
Dissatisfaction with your smile can profoundly impact nearly every aspect of your life, from your personal and social life to your self-confidence and even job prospects. 
But you don't have to live like that. 
With porcelain veneers, you can have a smile that lets you feel your most confident, attractive, and self-assured. At Mayfaire Family Dentistry, we provide high-quality porcelain veneers to our patients in Wilmington, NC, to help them achieve the smile of their dreams.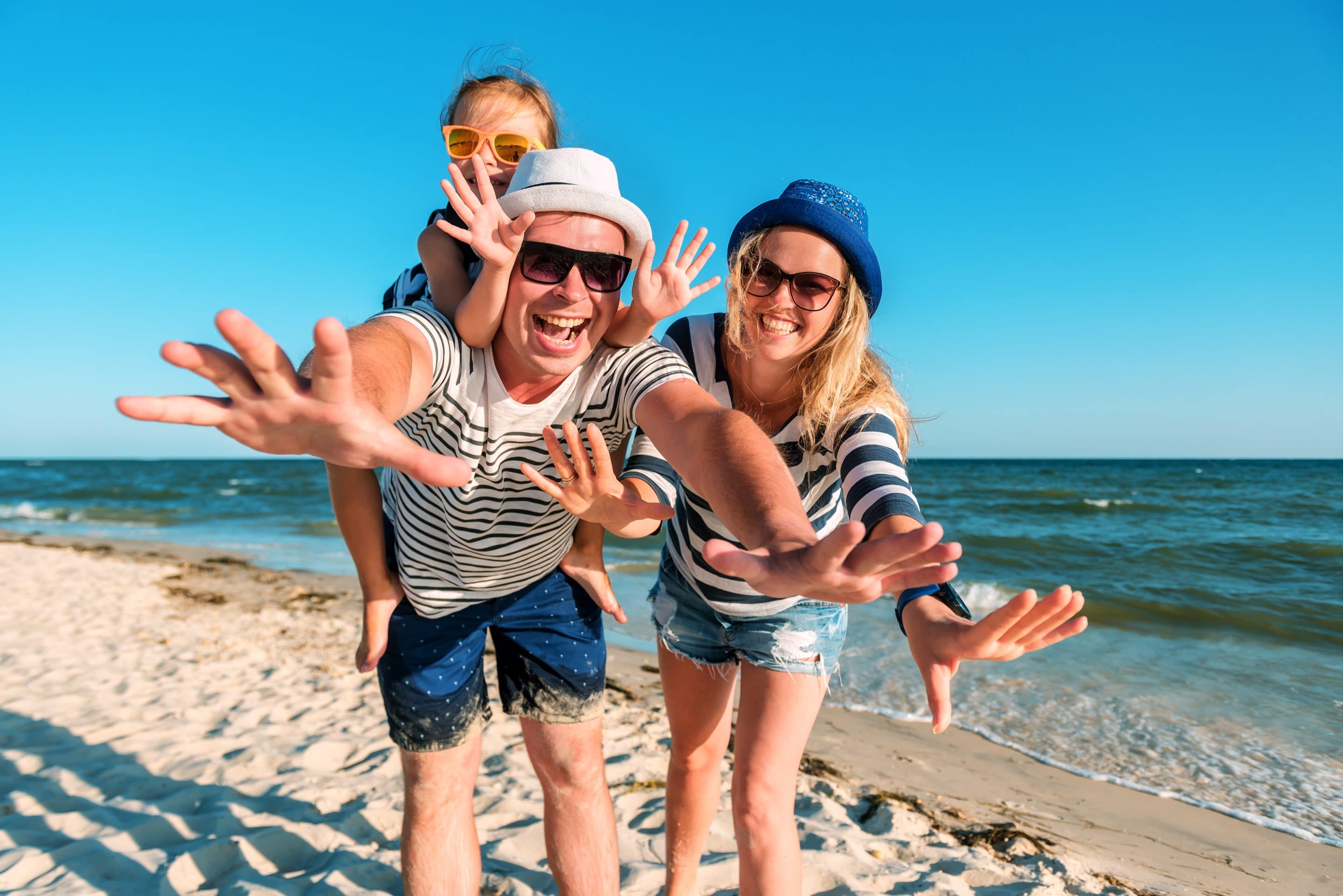 We Treat Your Smile with a Smile
Custom-Tailored Dentistry for the Whole Family
What are Dental Veneers?
Dental veneers are a minimally invasive treatment to improve your smile. Veneers are wafer-thin pieces of porcelain that go on the front surface of your teeth, altering their size, length, shape, color to enhance your overall appearance. 
Veneers can treat several types of cosmetic dental concerns, including: 
   

Gaps between teeth

   

Permanent stains

   

Chipped teeth

   

Worn teeth

   

Uneven, misshapen teeth

   

Crooked teeth
Who is a Good Candidate for Veneers?
If you have any of the above dental flaws, you may be a good candidate for dental veneers. But because the procedure requires a small amount of tooth enamel to be removed, our dentist, Dr. Overton, will need to examine your teeth to ensure that you have enough enamel and healthy teeth to make this procedure safe for your oral health.
Veneers Offered at Mayfaire Family Dentistry
At Mayfaire Family Dentistry, we provide porcelain veneers to our patients. Unlike other types of veneers, such as composite veneers, porcelain veneers offer the most natural, tooth-like aesthetics – porcelain has a translucent quality that is quite similar to tooth enamel. 
It's also highly resistant to staining and chipping due to the strength of the material and the glaze that is applied after treatment. Porcelain is also a far stronger material than composite resin – ell-maintained porcelain veneers can last 10 to 15 years, compared to the 5-to-7-year average lifespan of composites. 
Porcelain Veneer Procedure
Here's what you can expect for your porcelain veneer procedure at Mayfaire Family Dentistry:
Exam, diagnosis, and treatment planning

: Your porcelain veneer procedure starts with an initial consultation with Dr. Overton. He will examine your teeth to determine if you're a good candidate for porcelain veneers. If you are, we'll create a customized treatment plan for you. 

Tooth Preparation and reshaping

: Your natural tooth is then prepared by minimally reshaping it to adjust the enamel layer so that the veneer can be placed correctly.

Impressions and fabrication

: Next, Dr. Overton will make a model or impression of your tooth. 

Send to lab for fabrication

: This model is sent to a dental laboratory for your veneers to be fabricated.

Temporary veneers placed

: Since it usually takes 2-4 weeks for the veneers to come back from the laboratory, temporary dental veneers are applied in the meantime.

Bonding

: Once your custom porcelain veneers are ready, you'll come in for your final appointment to have your veneers bonded. We'll examine the veneers' fit, shape, and color and make the necessary adjustments to achieve the best results. Next, your teeth are polished and etched (roughened) before the veneer is bonded to the tooth.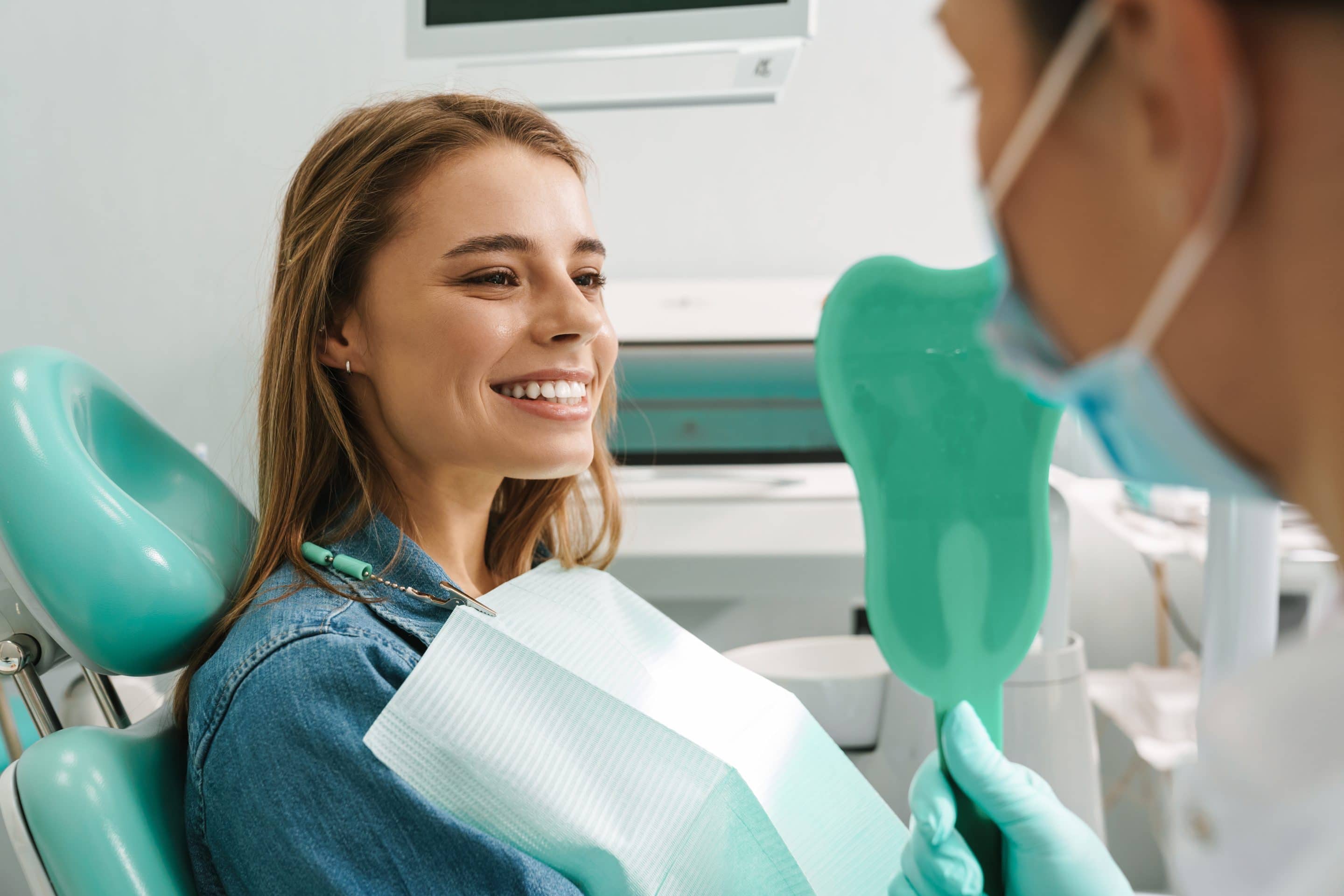 How to Care for Dental Veneers
Even though porcelain veneers are very durable (can last 10-15 years), you need to ensure they are properly cared for. 
 

Avoid chewing on hard objects like ice or hard candy as they can break your porcelain veneers.  

Brush your teeth twice a day with fluoride toothpaste and a soft-bristled brush, and remember to floss and rinse your mouth with a fluoride mouthwash. 

You should also visit the dentist regularly (at least twice a year) for dental exams and cleanings.  

If you play sports, you should wear a mouthguard.
Dental Veneers Benefits
Improved appearance

: The biggest benefit to veneers is improving the appearance of your teeth, giving you a brighter and more even smile.

Better oral health

: Having veneers is a great motivation to be extra vigilant about brushing and flossing, too. So not only do they improve your smile, but customized porcelain veneers also promote attentive oral care that keeps your teeth and gums in optimal condition.

Strengthen your teeth: Dental veneers add strength to weakening tooth enamel, so your teeth remain strong and well-protected against decay. For cracked or chipped teeth, veneers can be used to hold teeth together, preventing tooth loss or the need for more extensive solutions.
Cosmetic Veneers Cost
Veneers generally cost around $925 and $2,500 per tooth. Because porcelain veneers are considered an elective cosmetic procedure, dental insurance may only cover some of the cost. Be sure to speak to your insurance provider to find out your coverage details.
Book an Appointment for Porcelain Veneers in Wilmington Today! 
Porcelain veneers from Mayfaire Family Dentistry is a beautiful way of eliminating gaps between teeth, straightening the appearance of crooked teeth, masking stains and discoloration, concealing chips and cracks, and improving the shape and size of teeth. To find out if porcelain veneers are the right option for you, please contact us today to schedule your consultation.