Emergency Dental Care
Dental emergencies aren't just inconvenient, they can also cause people severe pain and put them in jeopardy of developing serious health concerns, such as infection. While you can never plan on when or where a dental emergency will happen, knowing what to do if a dental emergency happens to you or a family member can prevent a bad situation from getting worse. Check out these facts about how to handle a dental emergency before contacting Dr. John Overton, DDS, and the experienced team at Mayfaire Family Dentistry in Wilmington.
Wilmington Emergency Dentistry
All oral health problems are unpleasant, but not all of them require immediate attention from a medical professional.  A true dental emergency happens when a person has an issue with their teeth, gums, or oral cavity that cannot be treated at home and needs urgent dental care from a dentist. Common dental emergencies include:
A cracked or chipped tooth that is causing extreme pain

Broken or knocked-out teeth

Severe toothaches or other unbearable discomforts

Gum injuries

A lost filling or crown

Uncontrollable bleeding
If you are experiencing one or more of the symptoms, it's best to contact the trusted team at Mayfaire Family Dentistry to help you manage the pain and establish a personalized treatment plan as quickly as possible.
We Treat Your Smile with a Smile
Custom-Tailored Dentistry for the Whole Family
What is Not Considered a Dental Emergency?
While it's important to know what an actual dental emergency entails, it's also helpful to be aware of what situations are not considered a dental emergency. If you have an oral health problem that is annoying or uncomfortable but can wait a few days before it is treated, you do not have a dental emergency. Examples of common dental problems that are unfortunate but don't require urgent dental care include a chipped tooth with no pain and a minor toothache that can be managed with over-the-counter medications, such as Advil.
How Can I Manage the Pain of a Dental Emergency?
If you are suffering from a minor dental concern that can wait a day or two to be treated, there are steps you can take at home to make you more comfortable until our emergency dentist, Dr. Overton can see you. Keep these steps in mind to manage pain in your mouth from an oral health issue:
Apply a cold compress on the outside of your cheek against the problematic area for things like toothaches and broken teeth

Rinse your mouth with an antibacterial rinse or warm salt water to prevent infection

Take over-the-counter pain medications to alleviate pain, such as Tylenol

Eat soft foods to not aggravate sensitive or weak damaged teeth
How Can I Avoid a Dental Emergency?
Along with brushing and flossing your teeth diligently twice a day and visiting Dr. Overton every six months for routine dental exams, there are other precautions you can take to protect your smile from experiencing a dental emergency, including:
Wearing a mouth guard for contact sports, especially if you have metal braces

Avoid chewing on hard foods and items, such as ice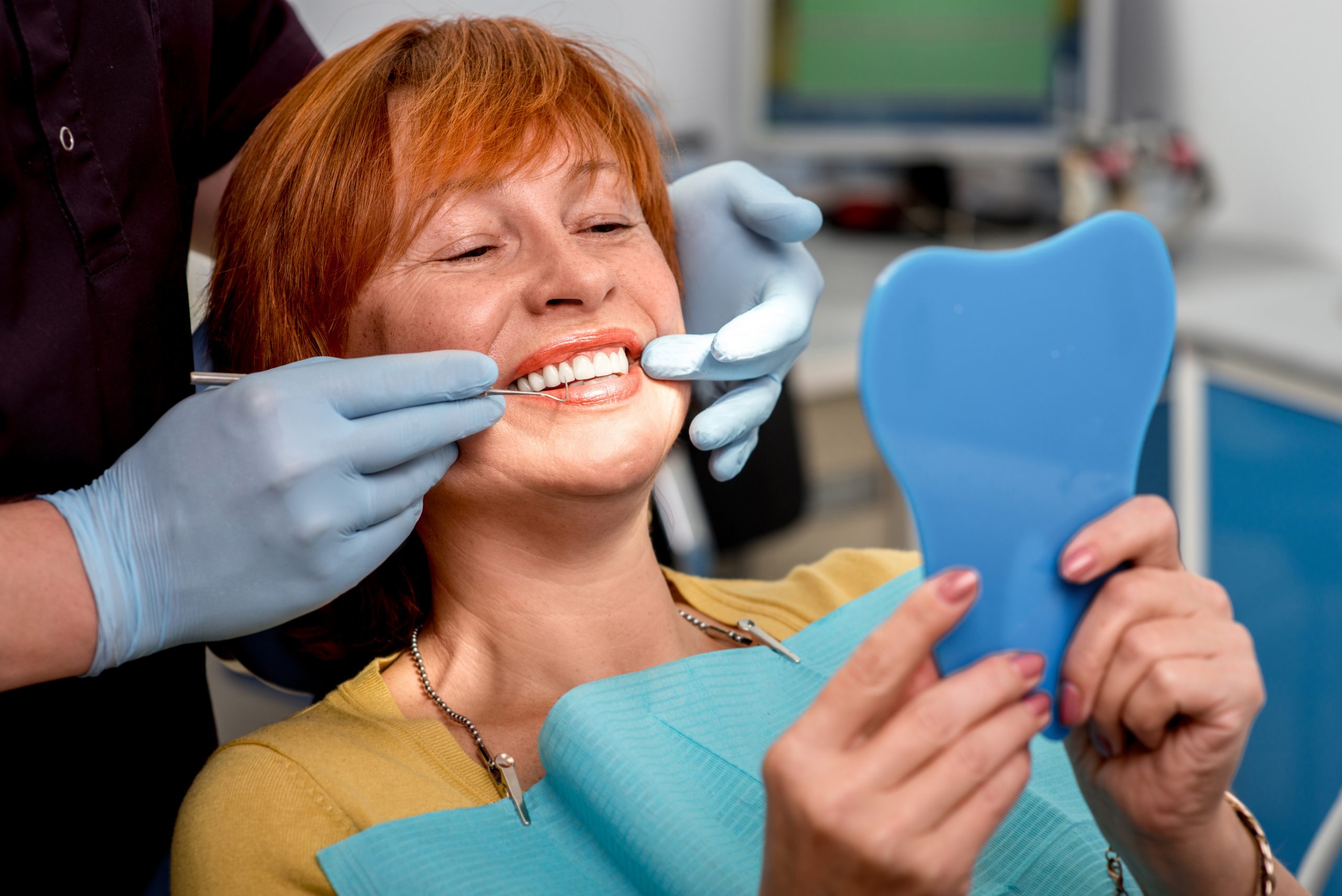 Mayfaire Family Dentistry is Here for You
If you or someone in your family experiences a sudden dental emergency that severely affects the appearance, comfort, or function of their smile, the compassionate team at Mayfaire Family Dentistry is here to help. In most cases, we are able to work around our typical schedule in order to treat walk-in and same-day emergency appointments. Please contact us right away if you are in severe pain or have another dental problem that requires immediate professional attention. Dr. Overton is committed to restoring the health and beauty of your mouth in a comfortable setting as quickly and safely as possible.